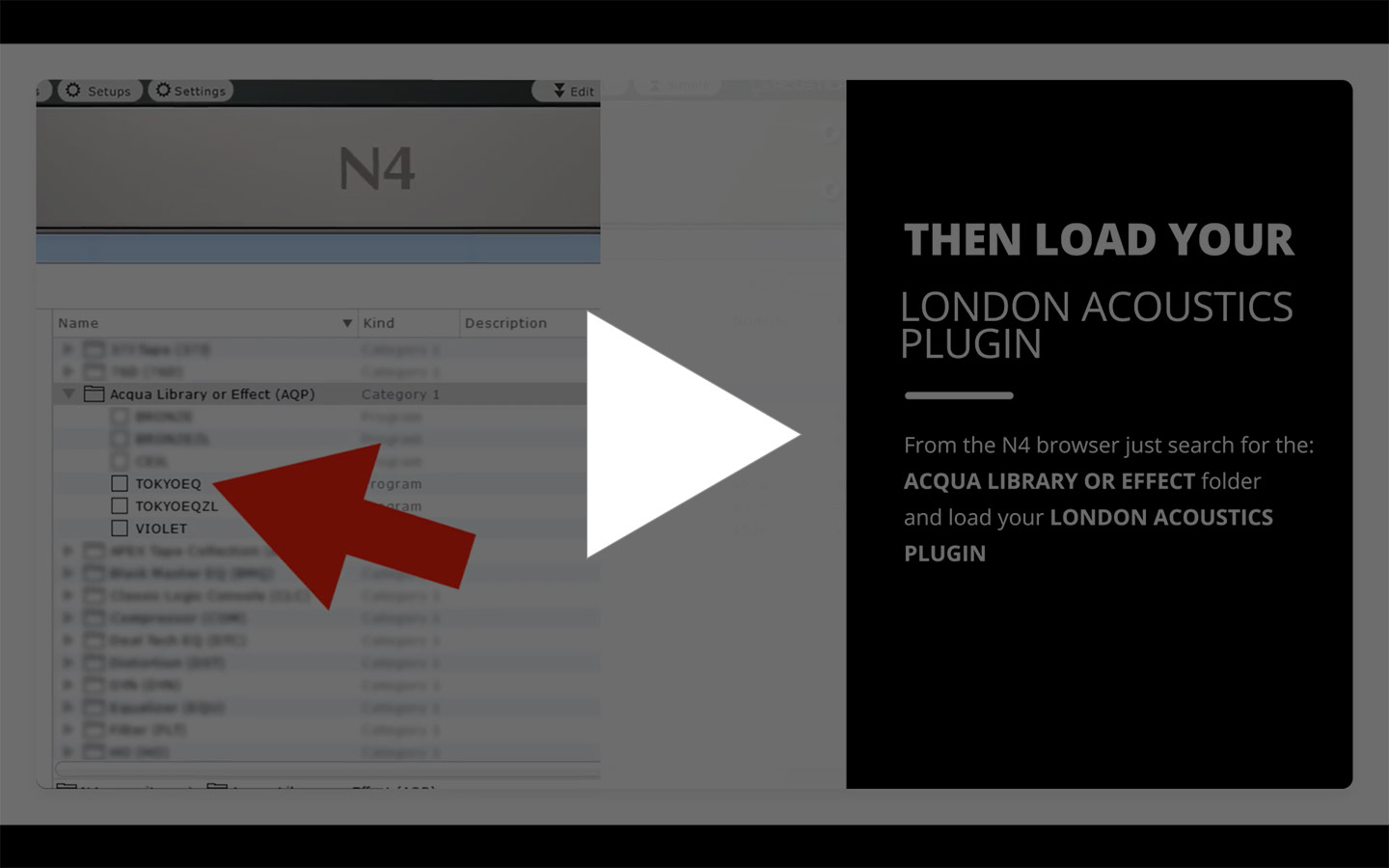 After listening to your comments we created this new version of our plugin installation guide video. Read our detailed guide on how to install Acustica Audio's N4 Player instance (within which you can run all of our plugins) here.
Step 1: Download and Install Aquarius
Acustica Audio Aquarius is a brand new assistant application which offers a quick and easy way to download, install, update and authorise your London Acoustics plugins.
Step 2: Download and install N4 Player
Acustica Audio N4 Player is a completely free multi-effect rack / plugin host which integrates London Acoustics and other Aquarius plugins with your DAW of choice.
You will find N4 Player already available for download from the "Purchased" tab in Aquarius after you've synchronised with your Acustica Audio account details.
Step 3: Download and Install your London Acoustics Plugin
Find your London Acoustics plugin on the "Purchased" tab in Aquarius. Then click on "Install" and wait until the end of the installation process.
After that, load N4 Player in your DAW
VST, AU and AAX formats are supported. Once N4 Player is loaded, use the N4 browser to seach for your desired London Acoustics plugin within the "Acqua Library or Effect (AQP)" folder. Et voila! You should see your London Acoustics plugin load in N4 Player.
If you're having any trouble with installation, just ask.