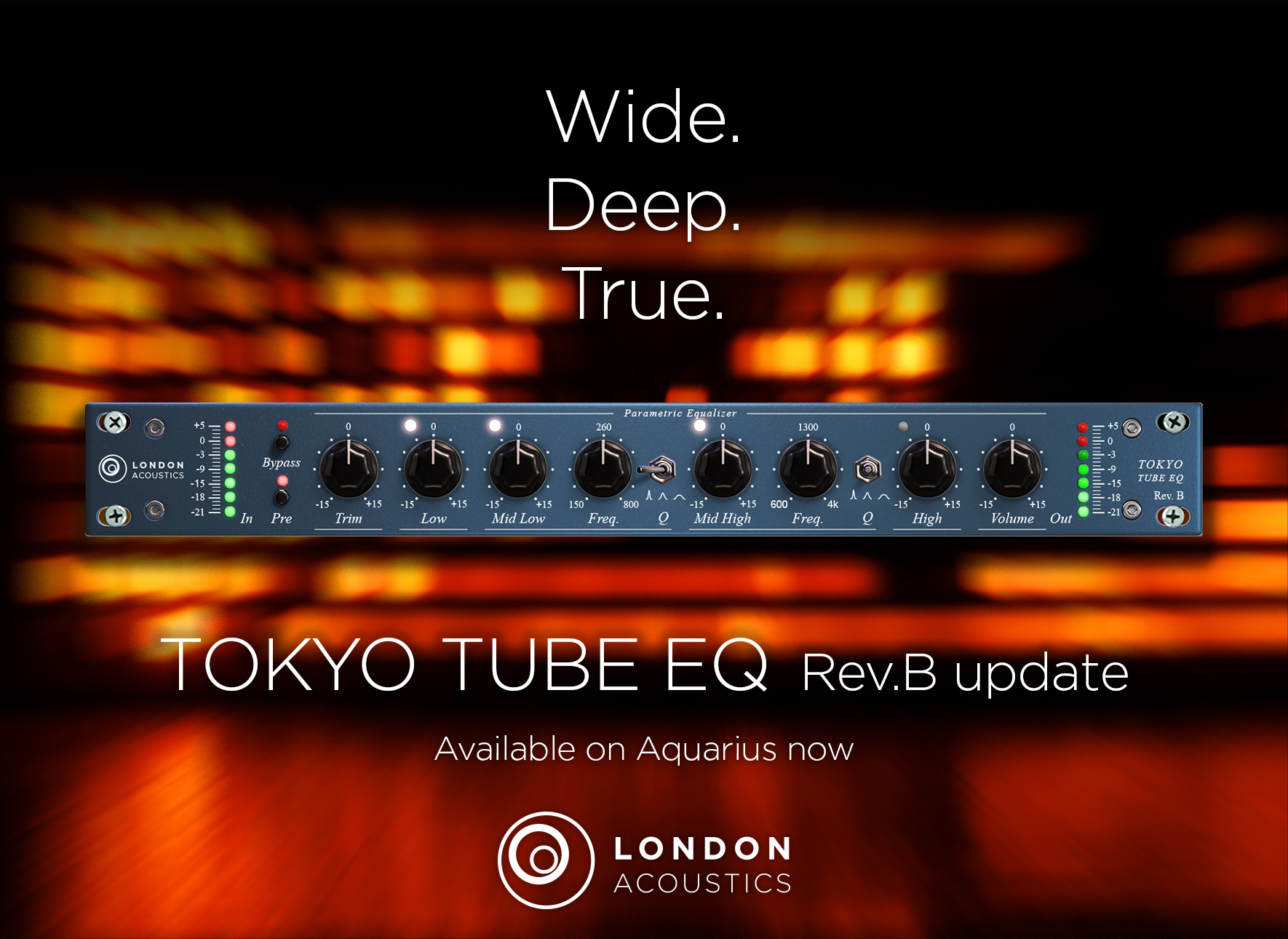 Wondering about the new Tokyo Tube EQ Update? Our first EQ plugin has all grown up. In recent months we have found a way to more closely mimic the performance and characteristics of analogue EQ units. We've applied this upgrade to our first EQ plugin which is now available as "Revision B".
Basically, to accurately emulate the sound of a piece of analogue gear, we have to take into account 4 parameters:
Frequency response
Total Harmonic Distortion (THD)
Dynamics
Phase shift
The original version of Tokyo Tube EQ was focused mainly on the first 3 paramenters mentioned above, with the fourth point left at minimum phase. This meant it was quite neutral with respect to that specific parameter.
In Tokyo Tube EQ version K000 (aka "Revision B" in the interface) we have worked hard to improve on this by building in the analogue phase shift fingerprint of the real gear. We feel this brings new dimension of authenticity to the EQ. Don't just take our word for it though – here are some of the betatesters' initial comments:
Betatester 1
Have to say it again, I really like this EQ! It has a texture and character (with preamp on) that is a pleasure to my ears. [It is] thickening and sweetening and at the same time gives a beautiful edge when bands are boosted… really nice.
Betatester 2
Your Tokyo [Tube] EQ has taken another step forward in the latest version. Well done!
Available now to buy or as a 30-day trial: download the Tokyo Tube EQ plugin now!