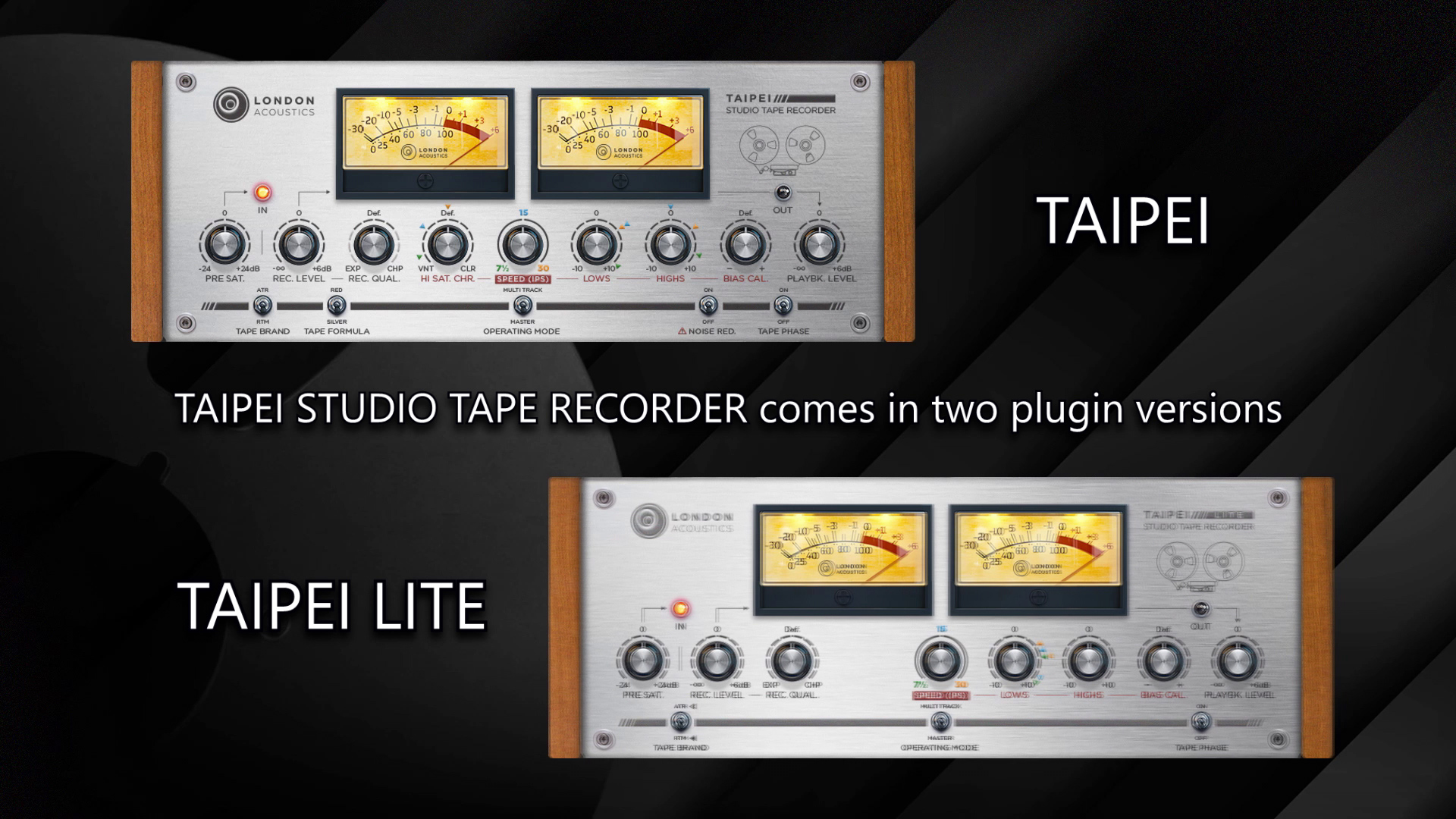 We've just released the secon TAIPEI tutorial video.
What are the differences between TAIPEI and TAIPEI LITE that come both in bundle?
This video tries to untangle any possible doubts.
Also with audio tests on nice music ready to be "taped"…
Here the video:
TAIPEI is a reel to reel tape emulation plugin made to deliver strong analogue character to your mixes in the form of a 16-track 2" tape machine for the tracks and a stereo track 1/4" tape machine for the master buss.