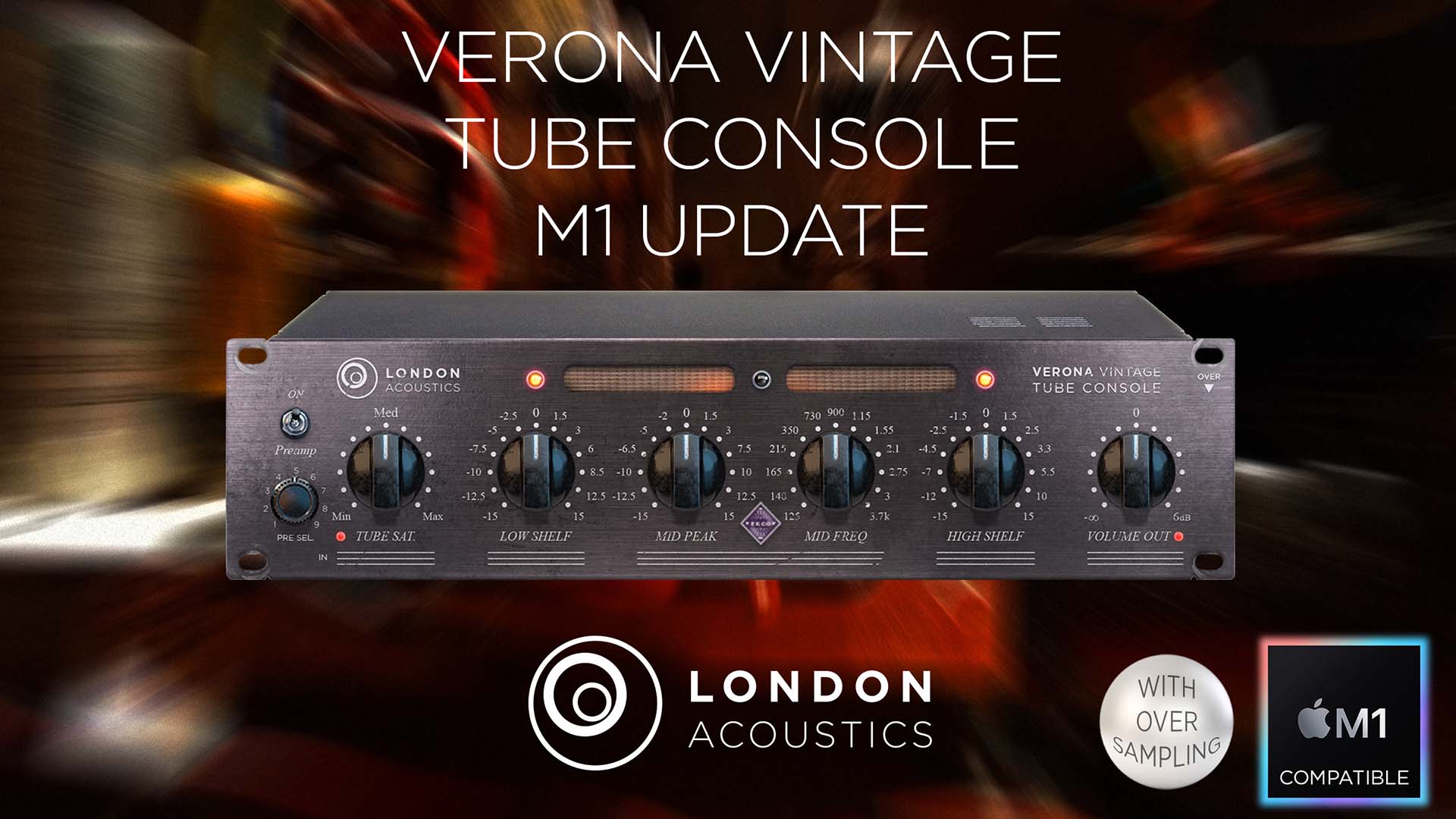 Verona has now been updated for compatibility with Apple M1 ARM processors. The update also includes updates to the algorithm for oversampling and improved sound quality.
Full changelog
– Fully compatible with ARM M1
– Oversampling
– Improved sound quality
Re-introductory Price
MSRP is €85,00. To celebrate this update, there is a re-introductory price of €59,00 (30% off) for 15 days until 20th December 2022 (11:59pm UTC+2).
Verona Vintage Tube Console Features:
• Low Shelf +/-15dB gain, 80Hz.
• Mid-Low Semi Parametric, continuous, +/- 15dB gain, 125Hz-3.7kHz frequency range.
• High Shelf +/-17dB gain, 12kHz.
• Vintage tube analogue circuit preamp on/off button.
• Recapped preamps selection-knob, 9 positions.
• Output peak VU meter led.