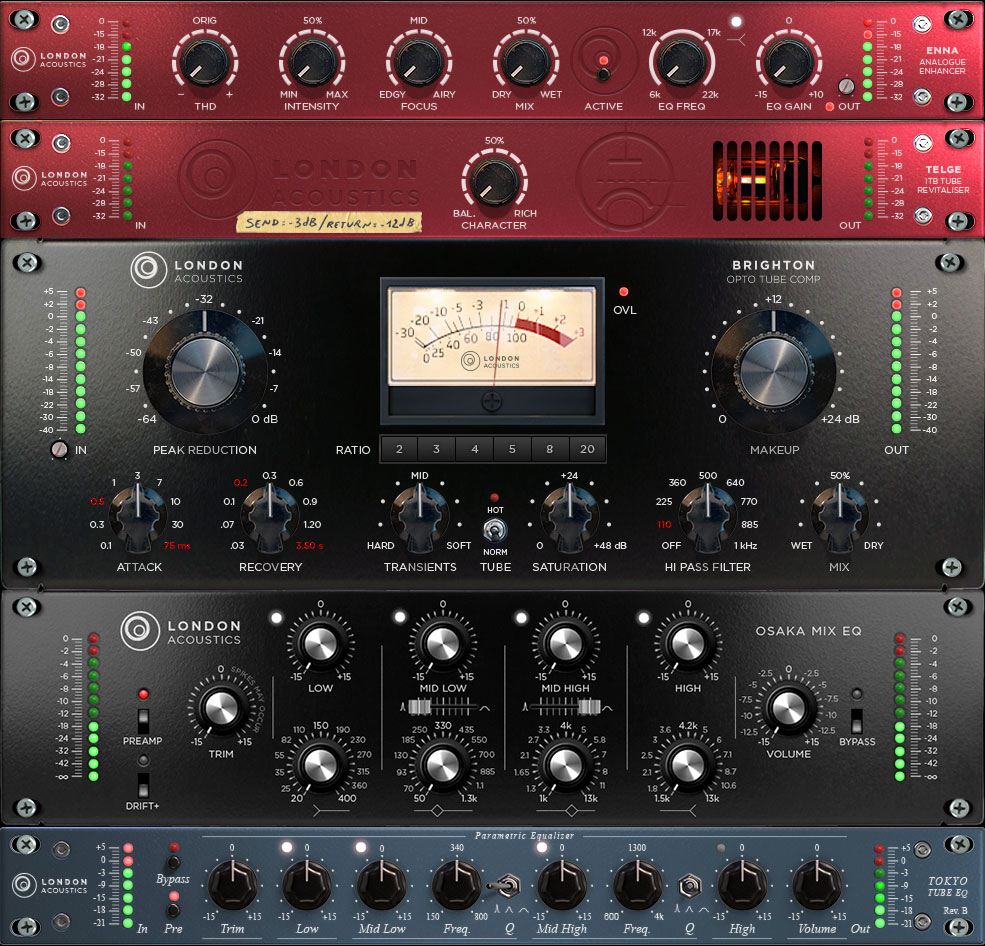 For all our London Acoustics customers: the new N4 update is safe and highly recommended in order to fix several previous issues.

Please make sure to update the N4 engine and the standalone N4PluginName (vst, aax, au) too.
Follow the next steps procedure if you experience issues:
First of all check if Brighton loaded into N4 is working and recalls the settings.
Then check if the engine of N4Brighton is the same (last update) of the N4 engine [under "settings" tab in the N4 wrapper frame. See the picture].


If not, please uninstall (via Aquarius) the previous VST2 standalone version of Brignton and reinstall it.
UPDATE TECHNICAL DETAILS:
February 10, 2020
N4
Core update: N4 R012 (legacy and troubleshooting) and R014 (standard) released.

DETAILS
UPDATED N4, using latest release of the engine 1.4.327, the version N4 .014 and the framework E
it fixes several bugs and a very strange crash bug:
Fixes:
– Dynamic rate conversion disabled on N4 and Aquarius setup for libraries (update repository is mandatory).- Fixed frozen parameters on automation.
– Fixed denormal issues added on Xcode10.
– Fixed strange folders with "\ etc." create on macOS.
– Fixed N4 crashing when an important folder is not present.
– Fixed generic crashes linked to uninitialized structures.
– Partially fixed meters (direct metering is still not enabled for N4).
– damaged engine folders (caused by aquarius), this fix is only in version R013
– also this version fixes denormals in a better way
About the releases:
R012 is based on old N4 wrapper 1.1.013
R013 is based on new N4 wrapper 1.1.014
They are both based on engine 1.4.327, but LEGACY engines are not supported (in acqua plugin we can set LEGACY mode and enable old engines). Maybe we'll release something for legacy engines too (compiled on old xcode compilers).
Note: the engine is signed (so Catalina ready), but N4 is still not signed (it will be signed soon). We are waiting for an update soon, so the release candidate will be R014
Also LEGACY engines can't be signed, they will never be Catalina-ready. So much better if we make version R013/R014 working everywhere, because it could work on Catalina.
ADDENDUM: this is valid also for the newest updates like N4 R015 and following.