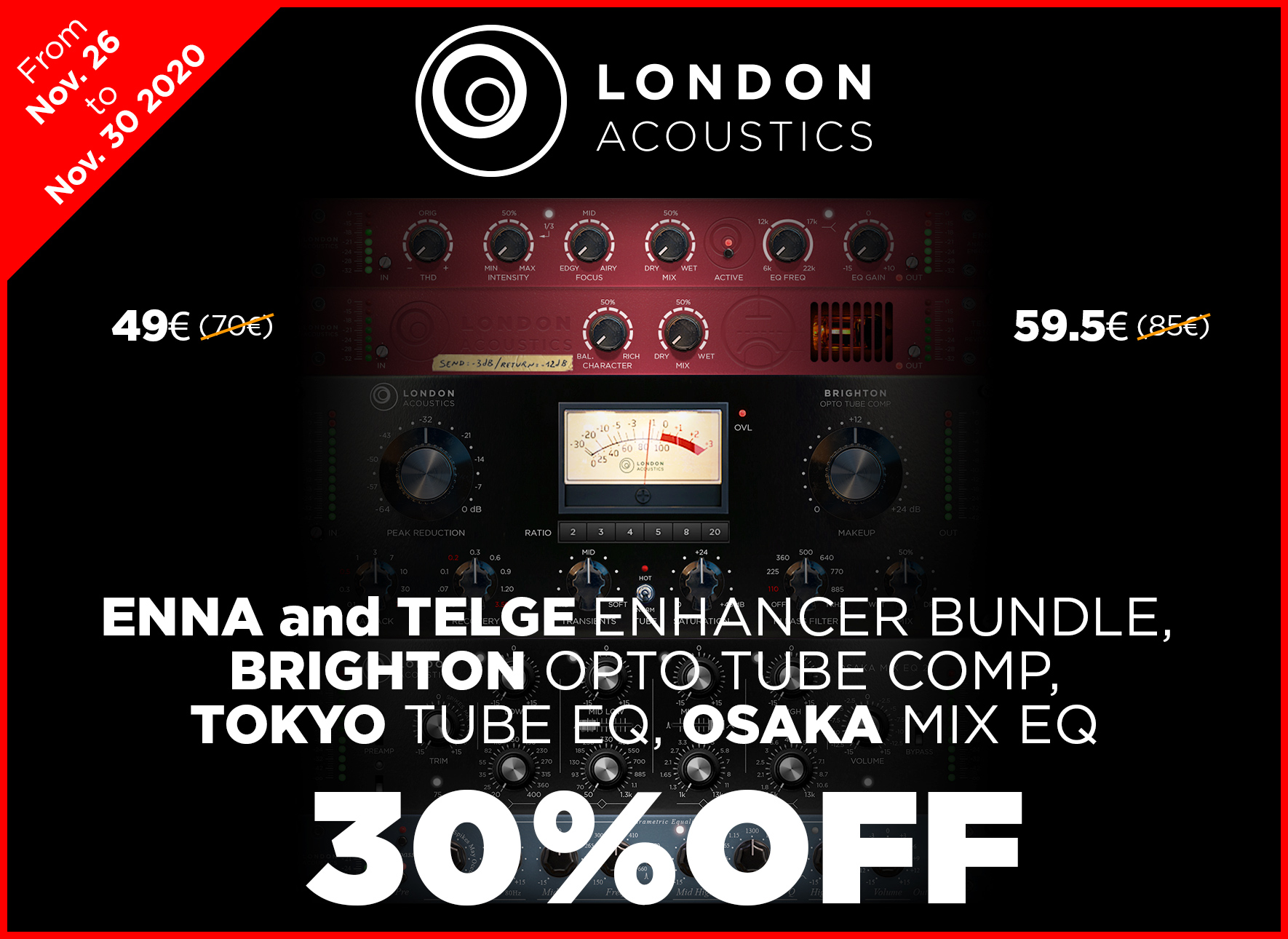 If you're anything like us you've had some extra time to spend in your studio this year, so we thought we'd show you a little Black Friday love so that the year can at least sound great. So we are! From today Thursday 26th November until 11:59pm on 30th November get a massive 30% off all of our plugins, including the newest Enna and Telge Enhancer Bundle, Brighton Opto Tube Comp, trusted Osaka Mix EQ and our much-loved first born, Tokyo Tube EQ.
If there's anything you've been hankering to add to your arsenal, now's the perfect time.
Brighton normally €85 NOW €59,50 BUY NOW →
Osaka normally €70 NOW €49,00 BUY NOW →
Enna and Telge Enhancer Bundle normally €70 NOW €49,00 BUY NOW →
Tokyo normally €70 NOW €49,00 BUY NOW →
Remember, buying a London Acoustics plugin secures you with all future updates and upgrades of the plugin, so you will always benefit from any improvements we make to them, and trust us, we are always looking for better ways of doing things. And if you're not sure just how good they are, you can download the trials for free and use each plugin in full for a month. Go on – give it a try!